TSG 1895 USA Studio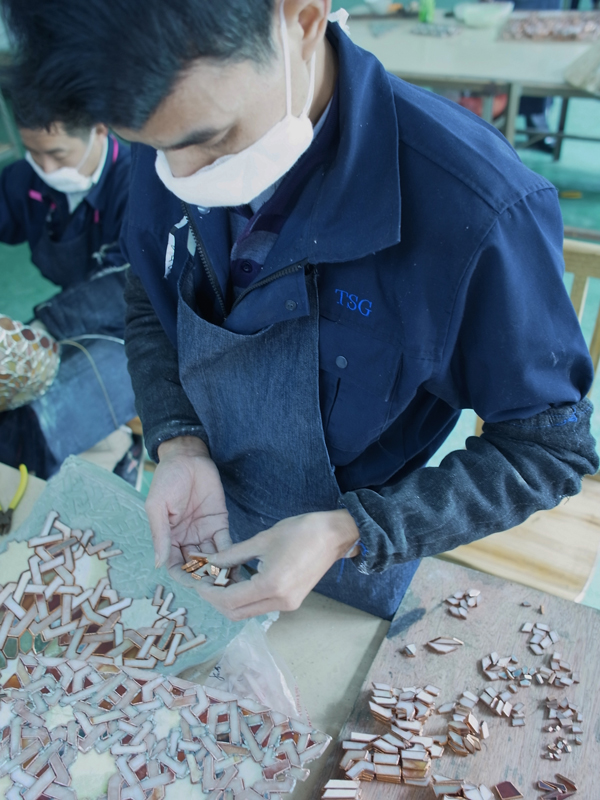 The Secret Garden (TSG 1895 USA StudioTM) is a place of classic, refined taste that celebrates the work of Louis Comfort Tiffany, whose renowned Tiffany Studios designed and created a unique array of art-quality stained glass lamps. The artistic spirit of Tiffany is alive and well at The Secret Garden, which has developed an extensive catalog of museum-worthy gemstone products that meet exacting Tiffany standards.
TSG 1895 Studio
TSG 1895 USATM has developed an extensive catalog of one-of-a-kind gemstone products that meet exacting Tiffany standards. Led by Ms. Elaine Guo, our master artist with two decades' experience designing and creating products based on Tiffany designs, TSG 1895 Studio artisans handcraft a range of gemstone creations, including: Tiffany-style table lamps, pendant ceiling lamps, flush-mounted ceiling lamps, backlit framed art nouveau wall panels, and backlit framed mosaic wall panels.
Master artisans fashion TSG 1895 USATM products from rare gemstones – which, unlike traditional stained glass Tiffany lamps, are completely lead-free. TSG 1895 USATM gemstone products represent unique high-end collectibles that appreciate in value – offering attractive investment opportunities to both collectors and brokers. Each TSG 1895 USATM product comes with a certificate of authenticity that establishes its value and origin as a limited edition fine art collectible. Around the world, many dedicated collectors of traditional Tiffany lamps have chosen to collect TSG 1895 USATM gemstone creations – for their exquisite craftsmanship, sublime beauty, and outstanding quality.
Outstanding Value
Collecting TSG 1895 USA's fine art creations with polished gemstones provide the following values:
•    Artisan crafted
•    No-Two-Are-Alike
•    Limited edition
•    Highly collectible
•    Excellent investments
•    Certicifate of Authenticity